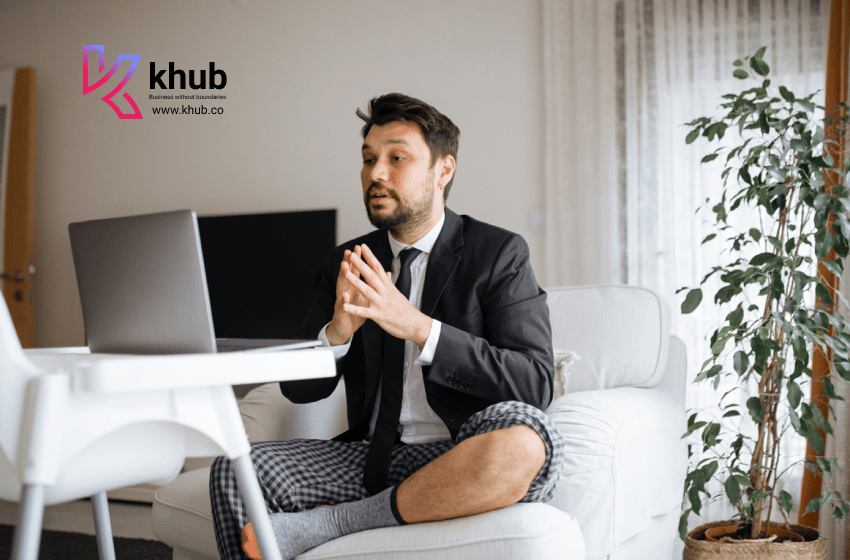 Amid the Pandemic, Essential Safeguards to Protect Employees' Health
According to the Two UN organizations' study concluded that teleworking provides a better work-life balance, enhanced flexibility in scheduling and working hours, greater mobility, less traffic and more time spent outside of the vehicle, and decreased air pollution, and improving health and productivity can help employees live better lives. It also has the ability to increase company performance and reduce operational expenses for many organizations.
However, there are some possible worst cases, as work from home may result in a number of negative side effects, including isolation, burnout, sadness, family violence at home, musculoskeletal and other injuries, eye strain, increases in smoking and alcohol consumption, prolonged sitting and screen time as well as unhealthy weight gain.
Hazards to overcome to work from home :
Environmental hazards, which are typically neglected, can have a significant impact on our health, especially our mental well-being. Consider things like limited lighting and loud noise, in addition to making work difficult, that can affect your emotional well-being. Try to set up your workspace with a view of a window for functional natural light.
You'll be spending hours in your home office or workplace, so make sure your desk is safe and pleasant—or you risk developing musculoskeletal problems. Ergonomic chairs have a 360-degree swivel base, lumbar support, and adjustable backrest, armrest, and seat depth. A stand-up desk
Solutions for Working From Home's Stress
You are not alone if you are feeling under a lot of strain and pressure while working from home. Many resources are available to aid in the management of stress connected with working from home. Here are some methods for reducing general tension.
Taking a stroll before you begin working, stretching for a few minutes, and/or having a cup of coffee or tea at the beginning of your day are all examples.
If you're feeling stressed, these activities can help you unwind. Taking a walk around your house, going for a stroll outside for a quick session, or doing some stretches during your breaks are all good options.
Take advantage of any chance to get outdoors and enjoy the fresh air. This may revitalize you. You could also try a breathing exercise while outside if the weather permits.
If you have the capacity to choose which projects or activities to accomplish, start with the most difficult ones first and save potentially feeling overwhelmed later in the day.
Make use of technology, Consider using time management applications if you need a little more help tracking and managing your time.
Take self-care:
When working from home, self-care should be a top priority. This might assist you in remaining connected to yourself and better understanding what work-life balance requires of you. Examine how you may best care for yourself and satisfy your needs as you go through this process. Self-care may include: You can do a lot with just relaxing and reading. Taking naps is beneficial, too. Listening to music you enjoy
Regular exercise
Do yoga
Practice meditation
Take a good naps
Need to maintain a good diet
Working from home may provide a feeling of liberation and flexibility, as well as a no-cost commute, but there are some hidden stressors to consider. You can improve your overall work-life balance and general well-being by focusing on what you can do to minimize this stress.