How House Greenery Can Boost your Health
Houseplants are beneficial to your health, not just for their aesthetic appeal, they work in exactly the opposite way that we do when we breathe: releasing oxygen and absorbing carbon dioxide. This not only cleanses the air but also eliminates hazardous pollutants. According to NASA, houseplants can remove up to 87 percent of air pollutants in 24 hours. Indoor plants have also been found to improve attention and productivity (by up to 15 percent), lower stress levels, and raise your mood, making it pleasant for both your home and office.
5 Reasons Why You Should Add Greenery to Your Home
Green spaces and nature provide us with a sense of calm and serenity, which has an impact on our general mood. Indoor plants have several practical and aesthetic uses while also enhancing your current lifestyle.

1. Your plants may actually purify the air
Yes, believe it or not, your plants' foliage is performing far more than simply looking lovely. The leaves on your plants are experts at absorbing gases for photosynthesis and actually absorb more than what is required for this purpose. Plants also take in a variety of other gases that are present in plastics, pesticides, textiles, and even some domestic cleaners. Remember that some indoor plants are better at purifying the air than others.
2. They breathe energy and life into a room's design
They not only breathe in pollutants, but they also metaphorically breathe life into a space. Have you ever walked into a room that just felt chilly? You will need to make an effort to personalize the area by maintaining plants, which you feel like living in greenery filling in those tiny gaps and niches in your house that appear empty. Try adding a plant or two here and there to these "warmer" areas of the home, such as the bathroom counter or on your kitchen windowsill.
3.Plants and flowers are sources of creativity and productivity
Have you ever believed that just having a plant in your home would make you more creative and productive? It appears to be too good to be true, but Texas A&M University did a study showing the cognitive benefits of vegetation when dealing with problems. They discovered that offices with plants had greater numbers of unique ideas and innovative responses from employees.
4. They can transform any room into a new look
Greenery has the ability to improve the aesthetics of any area, not just by making it more visually appealing in general, but also because plants and flowers may make almost any space appear cleaner. Plants and flowers are an easy method to make any place seem new and clean (as long as your plants aren't sad!).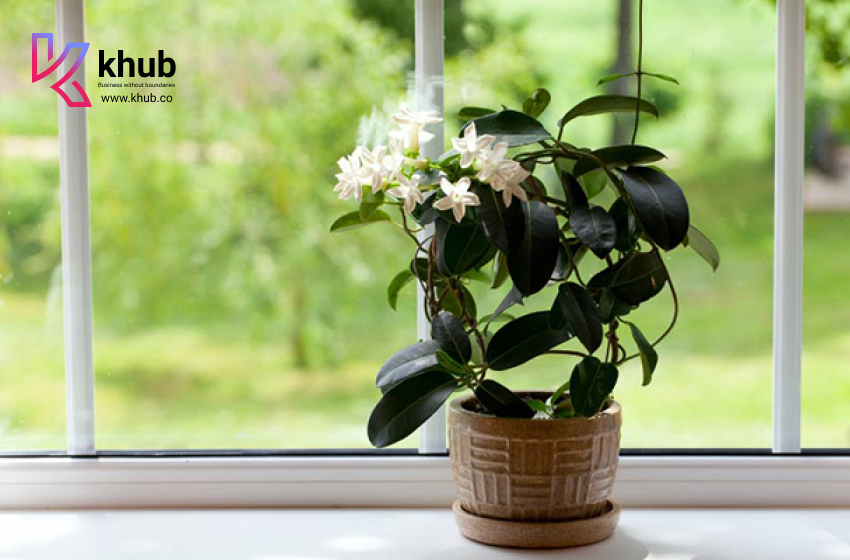 5. Greenery is a natural mood booster
Greenery has been proven to be beneficial to one's mental health, and viewing plants provides us a sense of calm that makes us feel more at home. So, add greenery to all areas where you want visitors to feel welcome, including the bedside table, bathroom, and entrance hall.
It's worth spending some time researching the plants that are ideal for each area and how to create the right environment. Here are a few pointers:
Why not add plants to the mix? arrange books and other items on shelves on the wall, so why not vegetation? Keeping tiny plants on a well-chosen shelf in your home will provide it with a unique appearance without requiring you to move furniture or other things for a room.
Wall creepers are a wonderful addition to your home since they require little maintenance. They may be utilized on balconies, in kitchen gardens, or even in a location that receives a lot of natural light.
Choose fresh, bright leaves and stems, arrange them artistically in transparent vases to give your house a new appearance. It's an excellent method to breathe life into a room.
Choose the optimal plants for a restful night's sleep. Although plants generate oxygen during the day, it's worth noting that at night, when photosynthesis is halted, most plants alter their routines and release carbon dioxide.
Plants such as orchids, succulents, snake plants, and bromeliads emit oxygen at night, making them perfect plants for the bedroom.
The house plants improve concentration and productivity (by up to 15%), reduce stress levels, and boost your mood.
Dendrobium orchids are beautiful plants that may help to concentrate your attention and speed up the recovery from sickness.
.