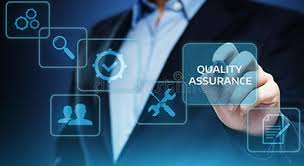 How can QA Testing enhance user experience in app development?
In the fierce competition of the apps market, your ability to deliver the best user experience (UX) matters. UX is the way to bring in and retain your target audience. App developers can't afford to lose their audience based on the user experience their apps can provide. Certainly, Quality Assurance can only address the challenges in the market
What is Quality Assurance?
Software Development Life Cycle is a well-structured and elaborated process aimed to divide the entire software development into different phases. Hence, the criterion would be to incorporate Quality Assurance at each stage of the SDLC
The Purpose of QA Testing
The major focus needs to prevent and eliminate all possible bugs during the SDLC. QA provides the different methodologies and procedures to be followed during the SDLC. The purpose of QA can be referred to
Demonstration-the functions that can be integrated within the system
Detection-the ability to identify the bugs and limitations at every development of the final product
Prevention; ability refers to reduce the bug incidents and monitoring system performance
How can QA make a difference in the six stages of SDLC?
Planning
The key stage to define the product features. Quality Tester and Analyst plan the best-suited features that can enhance the user experiences of the targeted audience
Design
Another vital stage to bring in a catchy design. At this stage, the involvement of QA Testers can identify the problematic design samples and can provide in bringing in an optimal design
Implementation
If the requirement is to implement new features, the tendency would be the longest time for the pages to get loaded. As a result, It may harm the user experience. While QA experts can add their suggestions to make it a better-optimized loading time and enhanced navigation
Testing
A crucial phase of SDLC where testers implement QA practices like writing test cases, tracking updates bug reports, etc QA testers pay minute attention to every aspect of the development to make it to the final product
Deployment
Refers the stage of going live status wherein QA testers and developers go for smoke testing, unit testing, functional testing, user experience testing, and regression testing to fix the bugs
Maintenance
Another layer of quality checks the possibility of fewer bugs and errors that can slip through the testing and development stage. The phase of high importance for product upgrades to evolve the user's tastes and needs
CONCLUSION
To summarize, Quality Assurance remains to be an integral part of SDLC and the crucial determinant of the competitive presence of your app in the market. QA Testing is the highest priority for all app developers that can enhance user experience and competitive ability to bring in and retain a targeted audience.
At Krify, our well-dedicated team having expertise in the latest trends and technologies can make sure to deploy robust and quality-based mobile and web applications that can cater to your business needs. If you want to know further, you can reach us at @krify