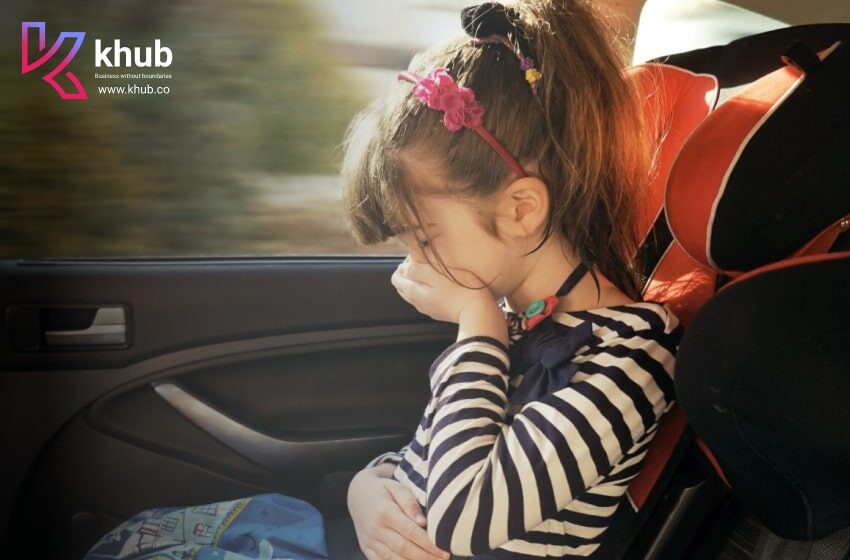 Tips to Get Rid Of The Vomit Sensation While Traveling
Are you nauseated, dizzy, or uncomfortable while traveling? If that's the case, you're probably experiencing travel/motion sickness. This illness is generally triggered by the sensory confusion generated between your eyes and inner ears. As a result of conflicting messages from your eyes and ears regarding movement around you, everyone may get motion sickness when traveling in any sort of moving vehicle. It is easier to prevent motion sickness than to deal with its effects. Learn more about tips to get rid of the vomit sensation while traveling.
Don't Travel if You're Hungry
During your Journey, Continue to Eat Light & Bland Foods
Choose your Sitting Position
When Travelling, Avoid Reading
Take Ginger
Take Some Fresh Air
Don't Travel if You're Hungry:
Do you know that traveling on an empty stomach makes you more susceptible to nausea? So, it's advised to eat something light 45-60 minutes before leaving. To assist settle your stomach prior to traveling, consider eating a little peanut butter, crackers, etc. This way, you'll be less likely to projectile vomit.
During your Journey, Continue to Eat Light & Bland Foods:
Eat light meals every few hours while traveling to keep your stomach light and not full. Greasy or spicy foods, in comparison to bland or low-fat foods, may cause nausea. So, before and during your journey, avoid greasy food s. It is also advised to skip alcohol since it is a diuretic that can lead to dehydration.
Choose your Sitting Position:
Did you know that how you sit while vomiting makes a big difference? It's critical to find a location where you can feel more at ease with motion sickness. Sit in the passenger seat rather than in the backseat of a car. Sit towards the front of the train, near a window with your face facing forward as the train goes by.  Bus/Train If there are two-compartment levels, sit on the lower one.  Ship Always attempts for a cabin that is at least halfway submerged and close to the ship's center. 
When Travelling, Avoid Reading:
If you're prone to motion sickness and sitting forward-facing toward the seat, reading while traveling is not advised. Instead, look in the distance, like at a street sign or a mountain, to avoid losing focus. If you feel dizzy when scrolling through your phone, put it down and gaze at something far away for a few moments. Lying down reduces sensory input by limiting visual information.
Take Ginger:
Ginger is beneficial in treating motion sickness, according to numerous studies. This spice, whether eaten as a piece of candied ginger, taken as a ginger root capsule, or quenched with ginger ale, is your best friend in preventing motion sickness. To assist relieve motion sickness, eat peppermint candy or mint gum because it improves digestion.
Take Some Fresh Air:
You may feel warm and sweaty when you are experiencing motion sickness. Breathing in some fresh air might help you feel better. For a few minutes, stand outside on the deck of the boat, in the cold fresh air, to avoid seasickness.
Explore our site for more updates.