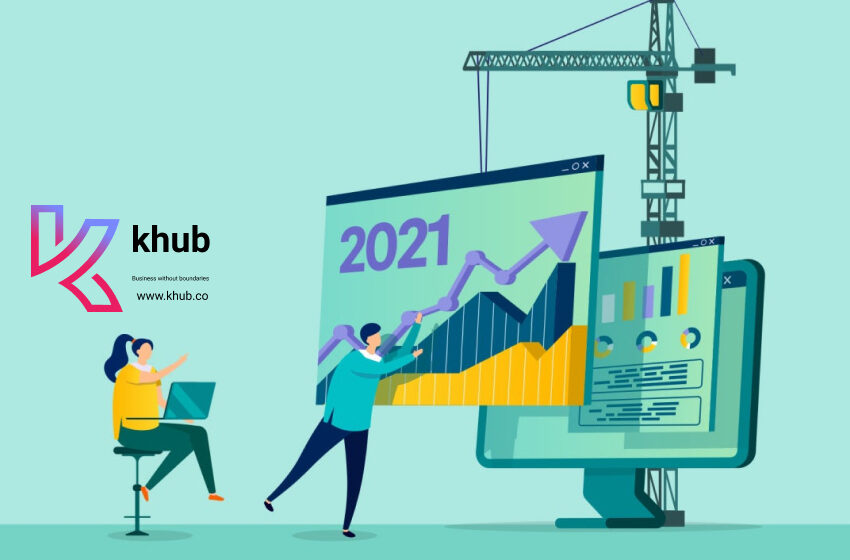 Top 5 Latest Web Development Trends to Follow in 2021
Every year, web development trends speed up considerably. Developers are discovering new website technologies on a regular basis as they explore new methods of advancement. If you're a business owner who uses digital marketing, it's critical to anticipate these changes and adapt to them so you can stay competitive and attract more consumers.
To make it simpler for you, we've compared changes in industries and come up with a comprehensive list of the most current web development trends in 2021.
1. Blockchain Technology
Blockchain is a database that is encrypted. It keeps data in blocks, which are then bound together as a chain in contrast to traditional systems. It makes transactions more secure and error-free, among other things. The digital currency Bitcoin is based on blockchain technology. In the last decade, because major payment systems decided to accept Bitcoin, cryptocurrency usage has increased dramatically. Around 34 million blockchain wallets were utilized worldwide in 2019.
Blockchain technology allows users to transact online without the interference of a third party. This technology has the potential to revolutionize several industries by lowering cybercrime risks. By allowing web developers to utilize open source technologies, Blockchain Technology makes the development process considerably faster.
2. Progressive Web Apps (PWA)
A progressive web application (PWA) is a type of software that runs on the web and uses standard technologies like HTML and JavaScript. PWA applications function with any browser on any device. The technology's ability to provide a high-quality user experience has made it popular. For various reasons, many people prefer PWA for its potential to replace native mobile apps. Even if the user is offline or using an unreliable network, PWAs provide a fast browsing experience.
Many Web Design firms around the world have started providing PWA solutions to their customers. PWA also has additional features such as push notifications and offline access to cached information, in addition to an excellent user experience.
3. Internet of Things (IoT)
IoT refers to a network of internet-connected devices that do not require user interaction for data transmission. It is one of the most exciting current trends in website development. In 2021, a future where items are connected to the web isn't only fantasy. By 2025, there will be about 30 billion Internet devices active on the web.
The Internet of Things (IoT) has been shown to be one of the most significant web development trends since it encourages continuous data exchange. It allows businesses to interact with consumers in a timely manner and provide customized experiences. Furthermore, IoT may be utilized to create sophisticated communication between separate operational models and website layouts. The technology also comes with various applications such as cameras, sensors, signaling equipment, and so on that can assist you to meet client needs more effectively.
4. Accelerated Mobile Pages (AMP)
In 2021, AMP will be a major website development trend. It is a joint effort between Google and Twitter to deliver faster mobile pages that were unveiled in 2018. In comparison with non-AMP sites, AMP-optimized sites load quickly and rank higher. Non-AMP pages may take up to 22 seconds to load, as opposed to 2 seconds for AMP pages.
The rapid development of the internet is bringing about important changes in how people access it. AMP is software that developers are using to meet these demands. In addition, utilizing AMP allows firms to save money on UX and attract consumers with slow internet connections. The goal of the technology was to promote small enterprises by allowing them to create websites that function flawlessly across all mobile devices.
5. API-first Development
APIs are given a high level of importance in API-first development, as the name implies. APIs allow for these connections to be made as new technologies emerge. APIs have been around for over 20 years now. However, earlier, developers emphasized product creation first and had to deal with connecting software and devices later on.
However, API-first development has significant advantages – the most significant of which is that it is user-focused. The technique allows developers to work together in parallel, lowering time and cost. Furthermore, because it decreases the risk of project failure by assuring that all APIs are dependable and uniform, it is gaining popularity among web designers today. Today, API-first development is a major trend in web development.
If you are looking for a website development contact the best web development company in India. Explore our site for more updates.